Castlefield Viaduct – working with the National Trust
The Castlefield Viaduct is a Grade II listed structure built in 1892 to carry heavy rail traffic to and from the Great Northern Warehouse.  It closed in 1969 but remains a striking feature of the Manchester skyline.
The National Trust announced a project to transform the viaduct into an urban "sky park" in 2022 with the aim of providing a freely accessible green space for visitors and the local community with stunning views across Castlefield and the city.  It's a hugely ambitious project and brings the National Trust back into the heart of a city for the first time.  The initial pilot phase was intended to last 6 months, but the success of the project has enabled the project to be extended until 2024 and hopefully beyond  In the first 6 months the Viaduct welcomed over 14,000 visitors and the feedback has been hugely positive; 98% of visitors would like the viaduct to become a permanent fixture in the city and the Viaduct has been listed as one of the highlights for new visitors to Manchester.
As a firm we believe that companies should be involved in their local communities and the Castlefield Viaduct has the potential to transform a disused structure into something incredibly positive and useful. Torevell & Partners was 25 years old in 2022 and as part of our commitment to supporting local charities we have provided funding towards some of the planting.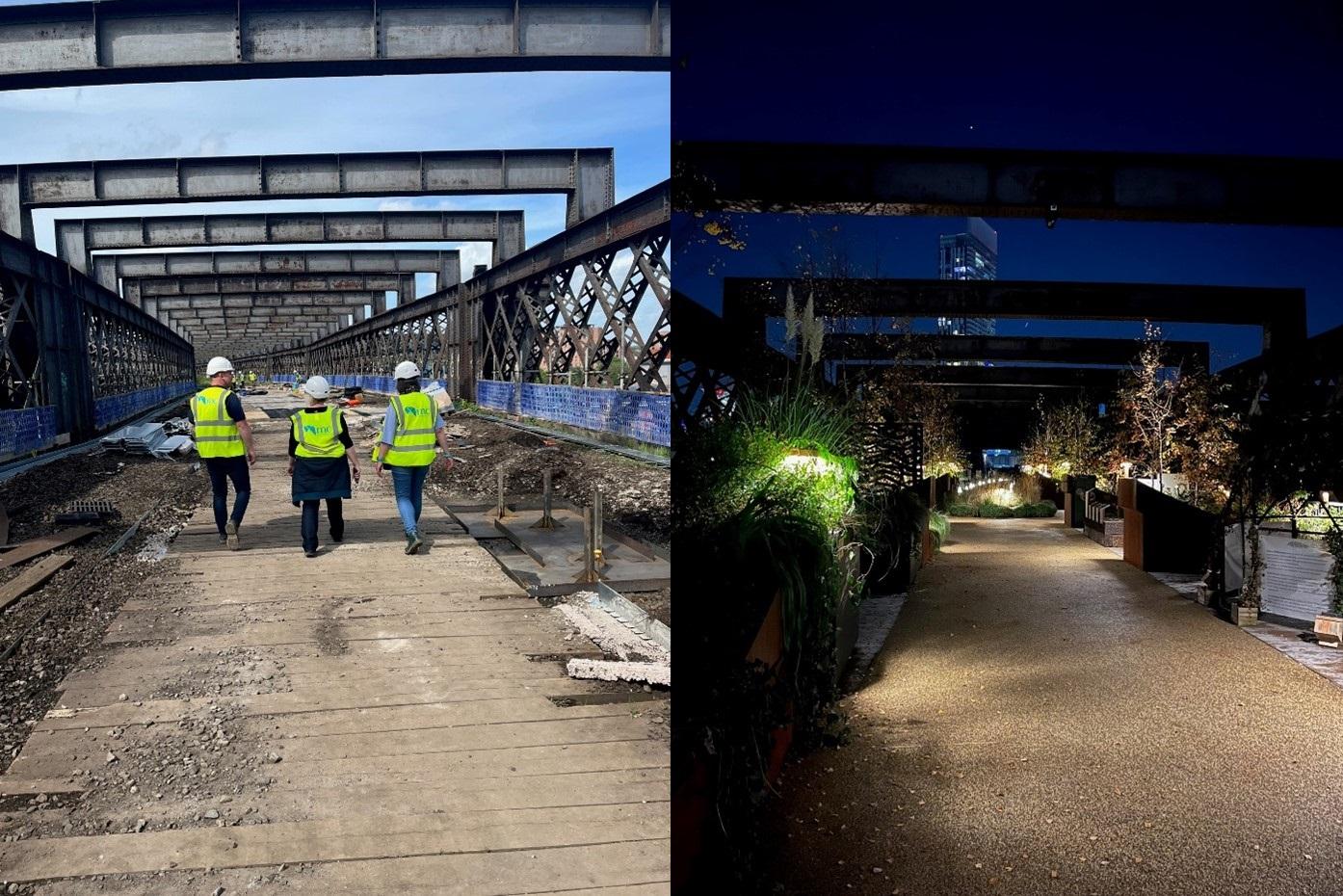 Our involvement and support have continued throughout the year. We are delighted to have become one of the first corporate members of the Castlefield Viaduct Club as we look to build on the success of the pilot project.
Our staff have been regular visitors to the Viaduct and Martyn Torevell took part in a panel event for potential supporters in March.